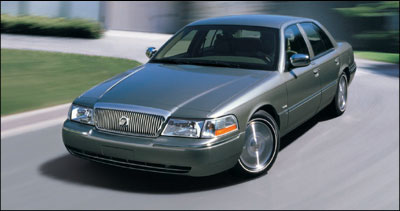 You don't necessarily need to be on your way to a special celebration in order to benefit from a professional transportation service. In fact, if you have an elderly relative or a child with special needs, for example, you could also utilize transportation services in order to get your loved ones from point A to point B. So if you're stuck with the need for car transportation services in the Hamilton area, don't hesitate to call Tydyn Limousine and Car Services right away. In addition to the standard airport transportation service, our qualified chauffeurs are available to provide senior transportation, child transportation, and special needs transportation with exceptional reliability. Our rates are always affordable, and we always arrive right on schedule. If you're eager to learn more about our car transportation services and what they can do for you, just pick up the phone and call today!
At Tydyn Limousine and Car Services, we have more than 18 years of experience providing transportation for elderly, handicapped, and underage individuals who are unable to transport themselves. Because we understand the difficulty of putting yourself or a loved one in the hands of a veritable stranger, we're dedicated to fulfilling all of our transportation services with the utmost dependability. All of our professional chauffeurs are fully licensed and insured; meanwhile, we maintain all of our vehicles to ensure flawless condition and impeccable cleanliness. When you entrust your young child or dear grandmother to our team, you can rest assured that they will ride in total comfort, safety, and style. Our fleet includes the following models:
Luxury Town Cars (Lincoln MKT or Lincoln Continental)
Chevy Suburbans
Super-stretch Cadillac Escalades
14-passenger vans
14-passenger shuttle buses
Mercedes-Benz Sprinter
And more!
Dependable Car Transportation Service
Whether you're in need of a one-time airport transportation service or regularly scheduled senior transportation services, you'll be able to rely on Tydyn Limousine and Car Services for an exceptional fleet of vehicles and a team of deeply experienced drivers. Offering free estimates, emergency services, and a satisfaction guarantee, we're the name to know in Hamilton for the versatile transportation services you need. Call or email us today to receive a quote!