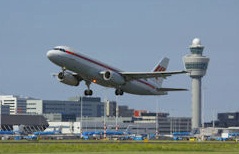 Flying is stressful enough! Forget about the extra anxieties of traffic, airport parking lots and shuttles, and all of the complications that go along with driving yourself to the airport. Our airport limo service can take care of getting you to and from the airport so you can focus on all of the other details of air travel. At Tydyn Limousine and Car Services, we're pleased to offer airport limos, vans, and hybrid sedans along with our special occasion limousine services. Providing a stylish, comfortable way for you to be picked up or dropped off at the airport, our airport limo service offers reliability and hassle-free transportation. So sit back, relax, and let Tydyn Limousine and Car Services make sure you get to the airport with plenty of time to spare. Contact us by email or phone to set up your airport shuttle today.
Tydyn Limousine and Car Services conveniently services Hamilton and surrounding areas of New Jersey, and our airport limo services are available for all of the major area airports. Whether you need to get your family to La Guardia for a vacation or you need to head to the Newark airport for a business trip, our chauffeurs can take you door-to-door without the stress. We provide airport limos in our luxury town cars, hybrids, vans, and SUVs, and our vehicles are a comfortable option for groups of many sizes. We are dedicated to reducing your air travel stress with reliable airport limo transportation, affordable airport limo rental prices, and an all-around positive experience.
The Benefits of Our Airport Limo Service
Why choose Tydyn Limousine and Car Services for your JFK or Philadelphia airport shuttle? With all of these great benefits to our airport shuttle services, the better question is why not! Tydyn Limousine and Car Services is:
Reliable: Don't stand around waiting to catch a cab or worry about catching the last train home. Our airport limos are dependable and on time. And because our chauffeurs are available to drive 24 hours a day, seven days a week, it doesn't matter what time your flight comes in—just schedule your airport limo transportation and rest assured we'll be there to give you a lift.
Comfortable: After a long day of air travel, getting into a sticky cab or trying to squeeze onto a crowded bus is the last thing you want to do. Why not sink into the comfortable seats of our of our luxury airport limos? With airport shuttle services available in Toyota Camry hybrids, Lincoln Town Cars, Cadillac Escalades, and super-stretch limos, you'll get nothing but the utmost in comfort and relaxation when you choose Tydyn Limousine and Car Services for your airport town car service.
Clean: Public transportation and taxi cabs often leave something to be desired when it comes to cleanliness. Tydyn Limousine and Car Services specializes in luxury, so you won't ever find our town cars anything less than clean and comfortable.
Affordable: Unlike many airport limos, we keep our prices low in order to provide our customers with the best service. You can always count on us for free estimates and fair prices.
At Tydyn Limousine and Car Services, convenience and fair pricing are our specialties! For more information about our airport limo services and prices or to schedule your pickup or drop-off, call now.